OUR PARTNERS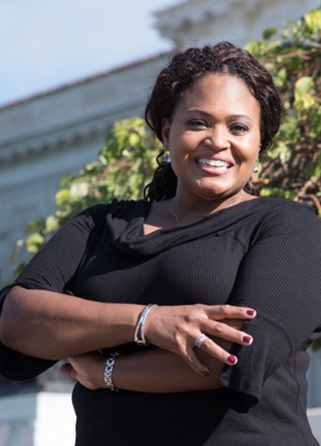 CYNTHIA BARNES
Prism has a valuable partner in Cynthia Barnes and her two young companies Barnes Sales Institute and National Association for Women Sales Professionals (NAWSP.)
Cynthia is in high demand as a speaker and coach in support of women in sales. To become a top performer, she had to overcome systems and practices that tend to create obstacles for, and ignore the strengths of, women professionals. She is now devoting her time, energy and hard-won wisdom toward helping other women enter and be successful in sales roles, especially those traditionally held by men.


The National Association for Women Sales Professionals is "a business with a cause." That cause is Cynthia's passion. To create pathways to success for women in the field of sales, where they are critically under represented today.
By working with women who are pursuing a sales career, NAWSP has impact on its 12,000+ members and subscribers to help them navigate obstacles and adopt strategies to achieve greater results and manage their careers. By working with companies that have and/or would like to hire more women onto their sales teams, NAWSP has impact on an organization's performance with attracting, hiring, developing, promoting and retaining women sales professionals. This in turn creates more opportunities and a better working experience for women entering the market.

Barnes Sales Institute is a complementary organization that produces "women-centric" sales and leadership training programs, and provides coaching for women in sales. Based on the premise that women have unique strengths and challenges that are typically overlooked by traditional sales models and training that was created by men for men, BSI creates programs that teach women how to sell authentically and be successful even in a male-dominated industry. BSI works with both companies and individuals to support the development of high-performing sales women.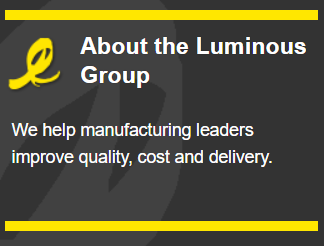 MURRAY SITTSAMER, THE LUMINOUS GROUP
The Luminous Group works with Engineering, Manufacturing and Quality leaders when they are:
Frustrated by unexpected or repeat quality issues
Under pressure to reduce costs associated with poor quality
Spending too little time (or too much time) on their internal quality audits
Concerned with a lack of leadership or skills for problem solving and continuous improvement
Their services include work team facilitation, management coaching and training workshops in a wide variety of topics.